As promised, here is Part Two of my list of favorite Asian Actors and Actresses. There are so many amazing actors and actresses in the world of Asian Drama, that it's very difficult to choose favorites. However, while this list isn't exhaustive, here are a few more that I really enjoy watching.
Park Shin Hye -
While there can be no doubt that she is a great actress, it's hard to differentiate if I like her because of her acting or because she starred in so many of the dramas that I watched early on. Because of her roles in
You're Beautiful
,
Heartstrings
,
Goong S
and more she will always have a special place on my list of favorite actresses. Though her range is bigger than this, I will always associate her with the spunky female lead who will work hard to achieve her goals no matter her circumstances.
Aaron Yan
- From his early roles on dramas like
It Started With a Kiss
, where he was a support character, to dramas where he was the main lead (
Fall in Love with Me
,
Refresh Man
,
Just You
and so many more), this Taiwanese actor is just fun to watch. He is the kind of actor that you find yourself watching even if he isn't the lead. For example, I didn't know who he was when I first watched
It Started with a Kiss
and
They Kiss Again
, but even though his role is small in those dramas, it was one that stood out to me and his character was one of my favorite side characters in that series. Later on, when I saw him in Fall in Love with Me, I was again impressed at how good he was but this time in a leading role. And a rather complex role at that. He is definitely an actor who I think we will continue to see grow and show even more range over the years.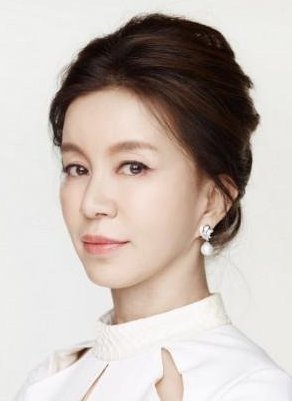 Im Ye Jin
- This woman is an amazing actress. She has been in the industry for more that 40 years and is a fixture in Korean Drama. I can't tell you how many shows I've seen her in where she plays the mother of one of the leads, but she has played many many roles in her career. Any time I see her on the screen, I know I'm in for a treat because no matter what role she plays she embodies it and makes it her own. She's truly inspiring!
So Ji Sub
- He is a veteran actor, having been in the industry more than 20 years and his experience shows in his work. Of his many dramas where he has been the male lead, my personal favorites are
The Master's Sun
(which was much funnier than I expected) and
Oh My Venus
(which is just awesome all the way around). His way of taking on a role and becoming that character is interesting to watch and though sometimes his way of acting makes roles in various dramas have some similarities, he does each role in unique way as well. I always enjoy watching him.
Yamamoto Maika
- I will admit that I have not seen a ton of her work, but what I have seen I have really enjoyed. I much prefer her in a "good person" role as opposed to the "villain", but she seems to be able to fit either role. I loved her in
Minami-kun no Koibito: My Little Lover, which was the first role I ever saw her in. It was such a cute show that I just adored both the main leads (see the next actor on my list). Maika will no doubt continue to shine in the roles she is given and I look forward to watching them.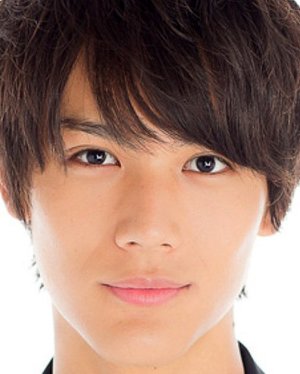 Nakagawa Taishi
- I first saw Taishi in
Minami-kun no Koibito: My Little Lover, and he was great in that drama. However since then, I have seen him in several other roles and I am continually impressed with him. He is still quite young (only 20 years old), but he is talented. Given his age, it's not surprising that most of the roles I have seen him in thus far are school age characters, but in the years to come, I look forward to seeing him branch out to more types of roles in the future. I think we will continue to see him grow as an actor for many many years to come.
Kim So Eun
- My first Korean Drama was Boys over Flowers and it was Kim So Eun who very quickly became my favorite female character in that show. Her portrayal of the best friend to the female lead (played by the also very talented Gu Hye Seon) was probably the most realistic role in the entire series and I loved it. Since then, I have seen her in lots of other roles and every time, whether it's a mini-drama, a web series, or a regular length drama, she always brings a truthfulness to her characters that makes you just want to sit down and hang out with each one. And that, in itself, is a talent all it's own.
Park Hyung Shik

- This young man is rapidly becoming one of my favorite actors from any country and genre. Why? Because I have now seen him in multiple projects and every time he has taken on a role, he embodies that role in a way that amazes me and each character is very different than the one before it. Many people seem to excel in certain types of roles, but he does a fantastic job whether it is a sidekick character (like in Heirs), royalty (like in Hwarang), a CEO (like in Strong Woman Do Bong Soon) or visually impaired piano tuner (like in
Two Lights: Relumino
). His acting ability continually puts me in awe and to top it all off, he's got a fantastic singing voice too. Indeed, Hyung Shik is going to be a force to be reckoned with for many many years to come.
There are so many more actors and actresses that I would like to list, but I'll stop for now. Do you have a favorite you'd like to add? Drop me a note in the comments and let me know.
Until next time...